What a day on twitter folks:) One thing I give Kanye credit for is that he knows how to press buttons and get the masses going wild. Today as I was going through my twitter feeds, I quickly noted, YE aka YEEZUS was trending all over and all for one simple reason: he tweeted not only his love for Trump but also a picture wearing the President "Make America Great Again" red cap signed by the President himself with the famous caption #MAGA.
The masses went nuts and twitter was flooded with insults, others calling YE a "sell out" while others supported his choice. Wait: did he lose 9 million twitter followers within 10 minutes after revealing that tweet? Kim Kardashian stepped in to support his husband saying "My husband is a Free Thinker. Isn't this what America is all about?". She then blessed us on Instagram by going nude to release her new fragrance. Waow, talk about "smart marketing."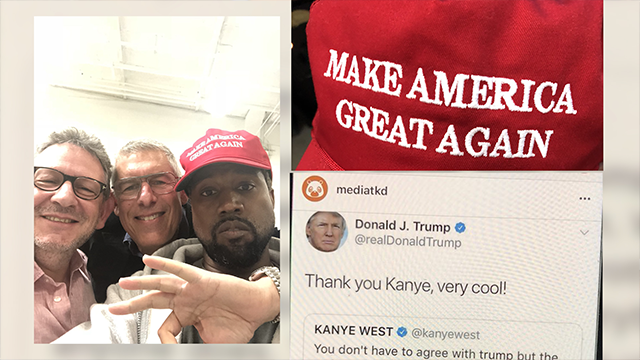 Donald Trump went ahead to retweet Ye's support then tagged him on a new post. On the other end of Instagram, he posted the picture of Ye's tweet with the hand-signed cap. Love him or hate him, Kanye West had the world talking and personally, I cannot wait for Nas & Pusha-T albums to drop both produced by Ye himself........especially NAS!
Your thoughts?